Kneeling chairs are an excellent turn key solution for resolving back pain issues due to sitting. They come in a variety of options, such as: adjustable heights, different padding types, optinoal lumbar supports and wheeled bases. There are over 50 varieties out on the market and sorting through them to find the right product for your needs isn't an easy task. Our team has tested and ranked all of them based on a variety of factors. Read more to find out which kneeling chairs are the best of the best. This list is updated for 2019.
Our rank is based on a variety of factors, which include:
Cost
Ergonomic Rating
Comfort
Customer Feedback
Overall Score
The Top 5 Kneeling Chairs
1. Flash Furniture Adjustable Wooden Knee Stool
This product has been a close second for first place for a number of years.  Flash Furniture has been regarded as one of the most prolific manufacturers of ergonomic furniture, and it shows with this product.  It features a sturdy wooden base with four adjustable height settings, making it suitable for a person of any height. This stool actually folds down completely flat, making it easy to store and transport.
You'll find the padding is extremely comfortable and durable. We have one in the office that has lasted for 8 years without any signs of wear. The rolling base encourages movement, which will keep your spine and muscles supple throughout the workday. On top of it all, it's offered at an incredible price, especially for the value it delivers. Check it out at the link below.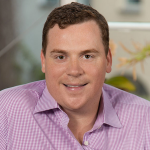 "This was my favorite chair to review, by far.  With many of the cheaper products, I experience pain in the knees.  The memory foam is completely comfortable for the knees so for a heavy-set guy, this really helped out a lot.  I also like the adjustability and stability that this product provides.  I highly recommend it for new comers to knee stools.  At the price, its unbeatable." – Brian Costa, Modeets Reviewer
---
2. Office Star Executive Knee Stool with Memory Foam
If you're looking for style and maximum comfort this is the seat for you. This knee stool is a favorite for both newcomers and long time users of knee chairs.  The base is construted from a wood-finished mahogany that looks very professional and fits in nicely in an office setting.
It offers all of the necessary ergonomic adjustments such as an adjustable height and rolling base. The feature that makes this product stand out is the memory foam cushion. When it comes to comfort, this product can't be beat. Also, very affordable for its value.
---
3. Jobri's Jazzy Deluxe
The Jazzy Deluxe has more adjustable features than any of its competitors. Consider it to be the Mercedez Benz of its product type.  The knee pad, lower back support can both be customized to allow you to find maximum comfort at the desk. The height adjustment has an increased range of motion in comparison to the rest.
Its a favorite for those with design-based professions such as architects and artists. The five star chrome base is not only flashy, but extremely sturdy and ergonomically sound. While the Jazzy Deluxe is certainly a step above the rest in terms of features, we only knock it for its price, which is considerably higher than its peers.
---
4. Boss' B248 with Pneumatic Lift
Boss came out with an incredible product with the B248. It's distinguishing feature is the pneumatic, touch-and-go gas lift that allows for quick raising and lowering of the seat height.  The steel frame is lightweight yet very sturdy, making it easy to transport between home and work.
Many of our heavy-set customers also say that it provides a feeling of confident support under large weight.  Additionally, you'll find that the padding is surprisingly comfortable. We also enjoy the sleek black look that it gives off.
---
5. Flash Furniture Posture Stool
This is the sister product of the #1 Flash Furniture Adjustable Knee Stool. It's one of the original products of its type designed to be delivered to consumers due to its affordability. Because of such, its the highest selling knee stool on Amazon.
In comparison to its higher end, sister product, it features the same sturdy rolling base and comfortable padding, but lacks the range of motion in its height adjustment. Nonetheless, this is a great product, especially for its price.  It's 20% cheaper.  For those on a budget, this is a great entry level product that will get the job done.